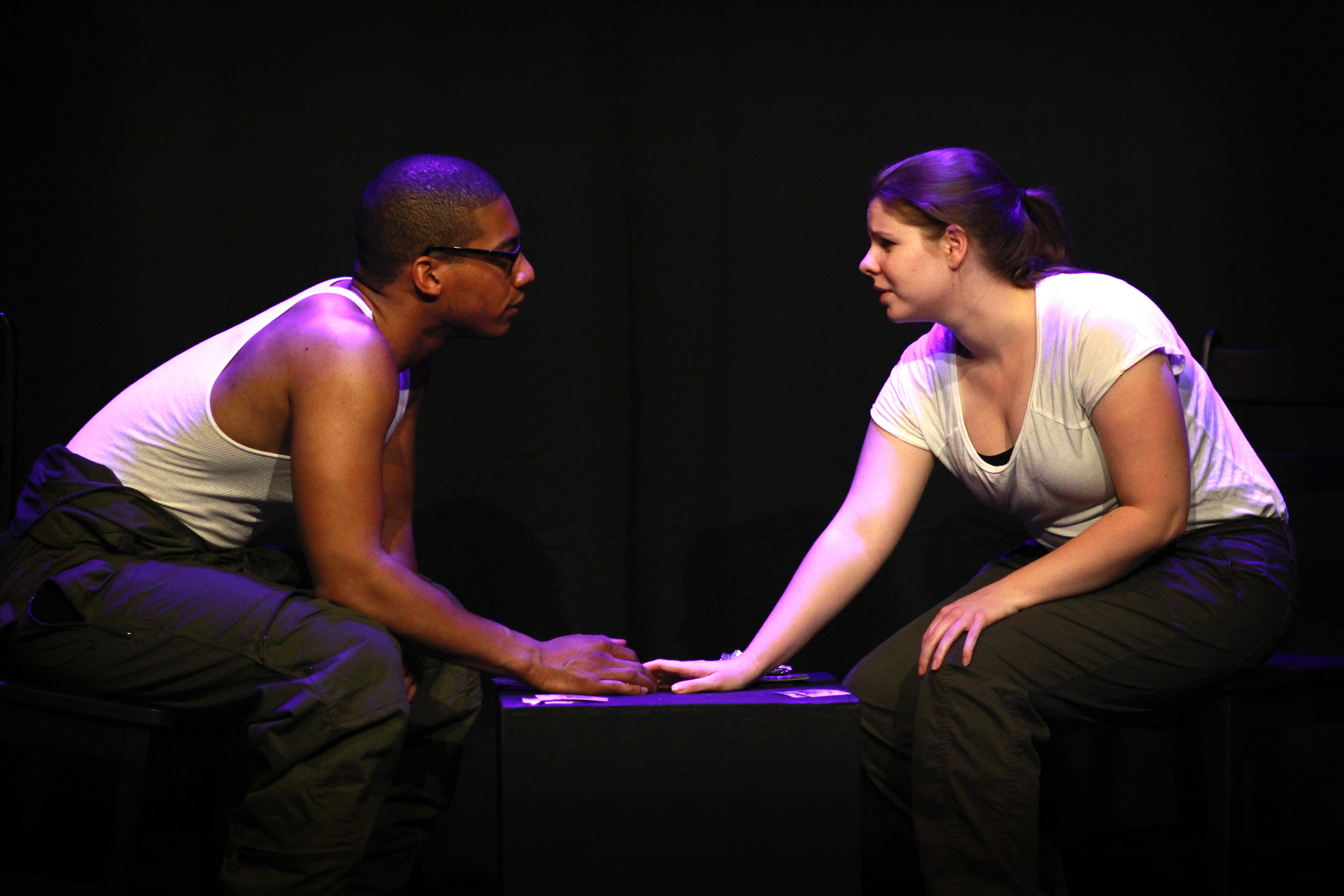 This evening of intimate performances offers a taste of new, locally grown scripts that, despite their size, deliver a powerful punch of drama. It's not light refreshments, it's heavy hors d'oeuvres. In this second annual production, we worked alongside three local playwrights to develop three new works around the central theme of intimacy (ooh la la!). Each performance also featured a storyteller telling a personal story on the theme of intimacy.
Pretty Like Normal

 By Jen Diamond, directed by Courtney Proctor


Melissa and Laura agree to watch porn together for the first time. But when the thrusts and moans become too much for Laura, her panic attack throws the girls into a thorough exploration of friendship, womanhood, and growing up.
Empty

 By Lane Stanley, directed by Sean McComas


Maybe life is just as empty on earth as it is in space. When Emily and Tom are trapped on the moon with nothing but each other they wonder—is it really worth going back?
Letters,

By Justin Lawson Isett, directed by Deirdre McAllister


After hundreds of stamps and thousands of pages, pen pals Clyde and Gayle finally agree they should meet in person, but Gayle has a secret. When Clyde puts his love on the line, will Gayle be able to face the truth?
"Heavy Hors D'Oeuvres 2 is a good idea executed well. Interrobang continues to nurture the new work of local playwrights, which is definitely something I can get behind, especially when they're actually good. This is actually good. See it." —The Bad Oracle
"Remarkably delicious and beyond satisfying, these three new plays are invigorating to the mind, stimulating to the emotions, and well worth examining." —TheatreBloom