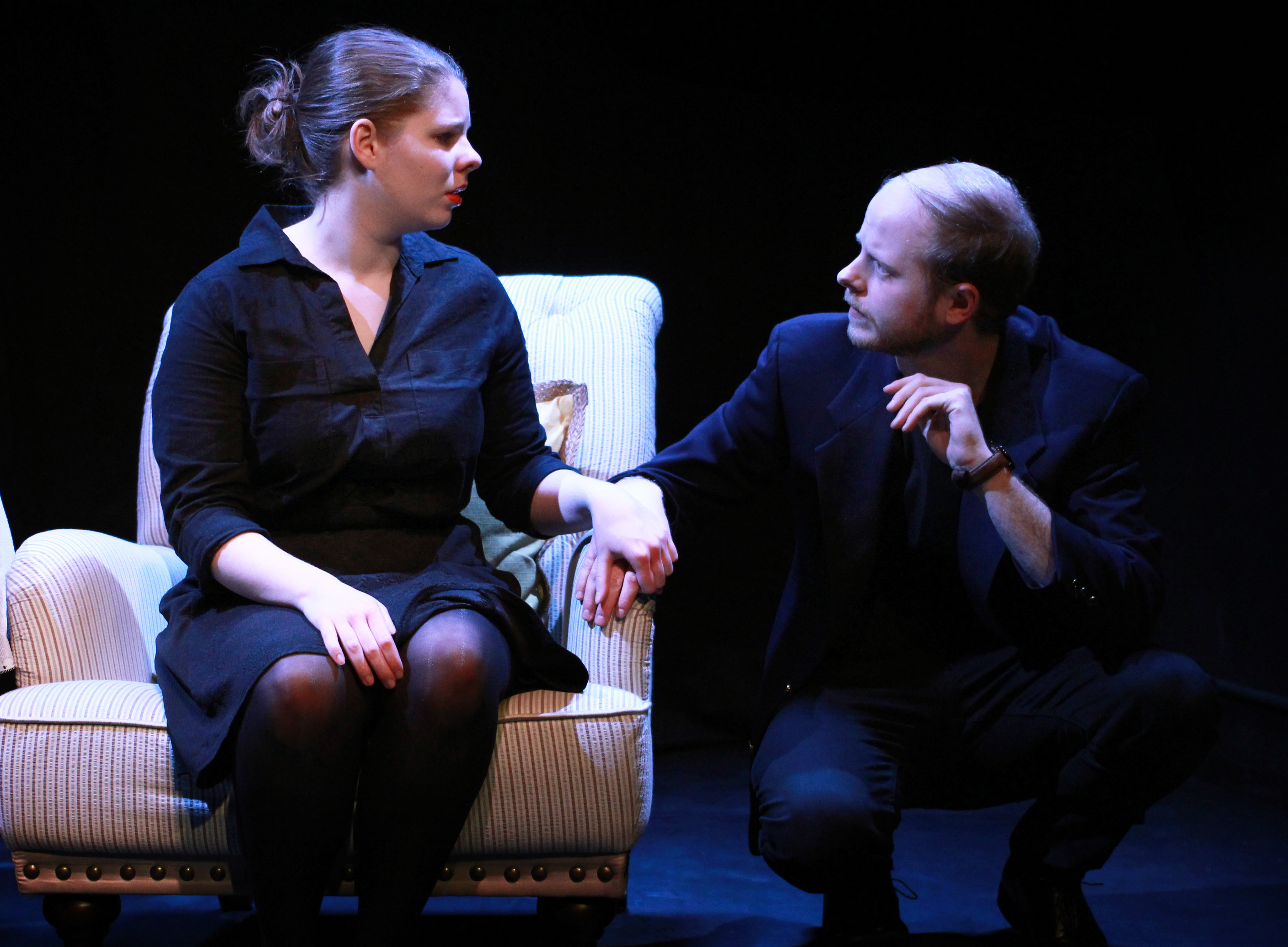 The world premiere of three new bite-sized plays by local playwrights Amy Bernstein, Joy Etukudo, and Juanita Rockwell. This evening of intimate performances offers a taste of new, locally grown scripts that, despite their size, deliver a powerful punch of drama. It's not light refreshments, it's heavy hors d'oeuvres.
Happy

 By Joy Etukudo, directed by Kiirstn Pagan


Without a thing to call her own, Nina looks to the world around her to understand what it means to be happy.
Circus, Circus

 By Amy Bernstein, directed by David Brasington


A carefree jester on the way to meet his love is obstructed by a self-appointed "peacekeeper" with delusions of grandeur.
Broken

 By Juanita Rockwell, directed by Katie Hileman


After suffering a stroke, Lorraine struggles to let go of her past life and understand her new reality.
"Heavy Hors D'Oeuvres is an enjoyable evening of new theater tidbits that gives a taste of what this young and impressive company can do. Stellar performances, thoughtful staging and promising new works showcase Interrobang's level of professionalism and leave the audience hungry for more." —The Bad Oracle
Nominated for a 2015 Bad Oracle B.U.L.S.H.I.T. Award for Best Concept